SPANISH TEACHERS
Ms. Deisy
Native from Colombia, she has a B.A. in Linguistics and 7 years of experience teaching. She is excellent for conversational classes and adapt very well to very different learning styles.
Ms. Milagro
Native of Venezuela, she is a very structured instructor, who has developed excellent classes both for individuals and corporate clients.
Ms. AnnaMireya
Native from Colombia, Journalist, with 15 years of experience teaching Spanish, she has a special talent to instruct children from 3 years old to the teenage years. She is also a very good and very structured instructor for adults.
Ms. Maria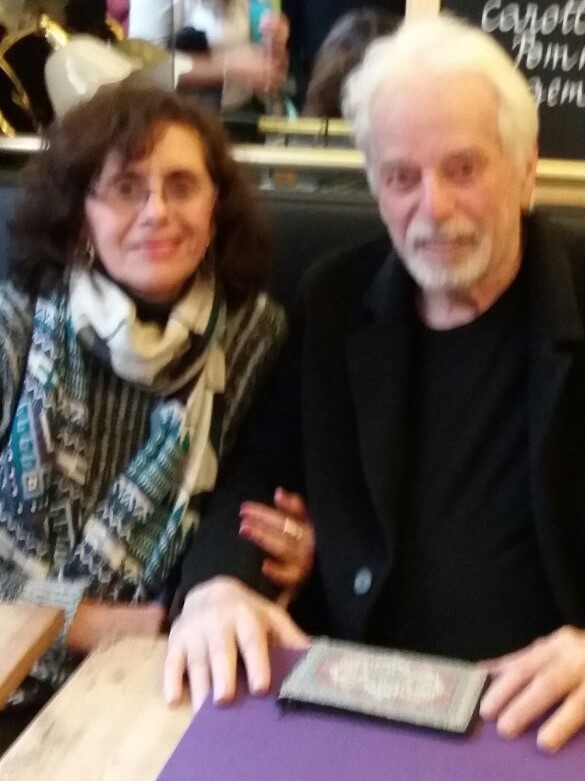 Maria Cevallos with the French-Chilean Movie Director & Poet Alejandro Jodorowsky in Paris, France.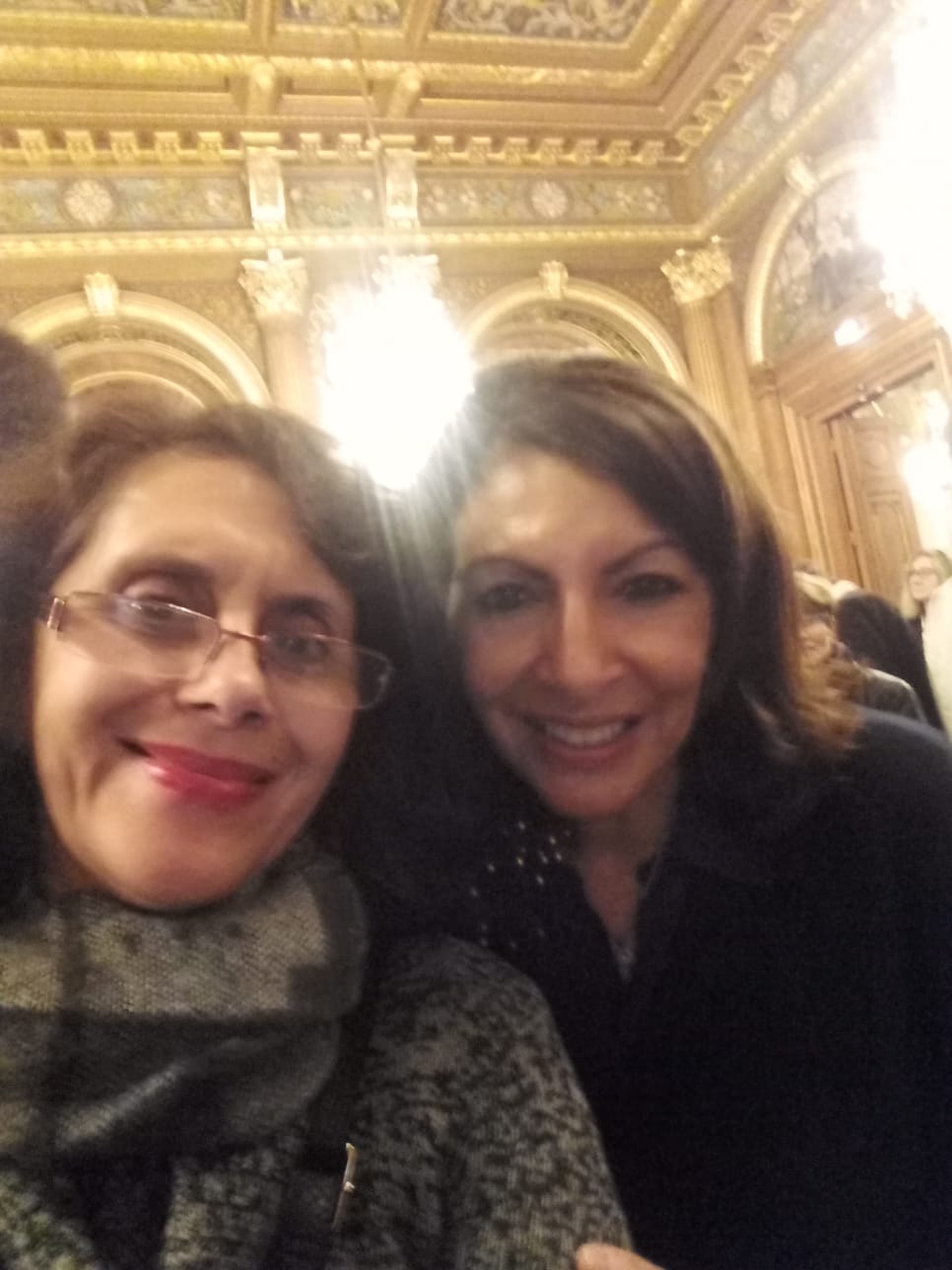 Maria Cevallos with her friend Anne Hidalgo, Mayor of Paris, France
She is a native Spanish Teacher from Mexico and has a degree in Psychology. Ms. Maria has worked as a Psychologist and lead Several Corporate Communication Seminars. And as a therapist she also helped many patients all over the world with her unique blend of western therapy and traditional healing. She has been teaching Spanish since 1990 both in the school system (children) and for Corporations. She has been working with us since 2003. Her patient, creative and gentle teaching way has made her an instructor loved both by her Adults and Children Students.
She is a world traveler who has lived in France, Mexico, USA and Israel. Ms. Maria has also managed an art magazine in Veracruz, Mexico and lead an artist society. She is a talented Poet and some of her works are available on this link : Poemas de Maria Elena Cevallos
Mr. Armando
Mr. Armando is a native Spanish Teacher from Cuba. He hold 2 degrees: Spanish & Engineering. He has taught Spanish classes both in Chicago and Atlanta at the Corporate level. He is also a good technical translator. Students love his vivid, personable and yet very structured teaching style. Our Delta Airline Students are enjoying his talents for more than a year.
Moreover, Armando is a playwright and a talented actor. He is our instructor for Theater in Spanish a program to practice Spanish through theater.
Ms. Mercedes
Ms. Mercedes is a native Spanish Teacher from Mexico. She hold a Master Degree in Linguistics. She has 20 years of experience teaching Spanish worldwide (Mexico, England, Germany, Spain, USA...etc).
Mrs. Ines VESPOLI
Native Instructor from Buenos Aires (Argentina), Ms. Ines hold a Master Degree and Linguistics. She has been teaching both High School and Corporation for more than 15 years. Very dynamic and dedicated, Ms. Ines has been one of the best Instructor for conversation and business oriented Student.
Ms. Marianna
Native instructor from Buenos Aires (Argentina), Ms. Marianna Hold a Degree in classics.
Ms. Leonela
Native instructor from Bogota, Columbia. More than 15 years of experience teaching Spanish to foreigners. Provide very conversational classes
Ms. Elvira
Native Instructor from Spain, Ms. Elvira hold a Master degree in Linguistics. She is the best instructor for students looking for a teacher from SPAIN. She is also a very experienced translator.
Ms. Cristina
Native instructor from Spain. She has taught in the USA and in Germany